Heroes
The Tories: Flying high in the polls on the back of Labour's most crushing defeat in almost a century at the European Elections, it is unsurprising that the Tories came out on top in the Norwich North by-election, overturning a majority of over 5,000 to take the seat from Labour. Gaining close to 40% of the vote, the Conservative Party seems nigh unstoppable at the moment. In Norwich North they faced an unknown candidate from an unpopular party who had swine flu. With no real challenge to their powers, they are the Superman of this election. The General Election is theirs to lose, but it would have to be a very big lump of kryptonite indeed.
UKIP: UKIP does fantastically well at European Elections. It's disproportionately ignored in Parliamentary Elections. But surviving Kilroy, a dark force that has destroyed daytime television viewers across the country, to prove they are not utterly irrelevant one trick ponies by taking almost 12% in Norwich North, UKIP come out as unlikely heroes. Like a geeky kid being bitten by a radioactive spider, this bunch of old white men have managed, against all odds, to hit the big time.
The Greens: The Green vote is up 7 percentage points in Norwich North. Although just short of the 10% mark, they tripled their vote and made the second largest percentage gain of all the parties. They were never likely to win in Norwich North, but with their impressive gains in the County Council elections, the Greens are, very slowly, but very surely, making real progress and Norwich South looks to be within their grasp at the General Election next year. It won't be easy. But like an orphan with no powers, standing up to a city full of villains on a seemingly impossible caped-crusade for justice, the Greens might just be able to do it.
Zeroes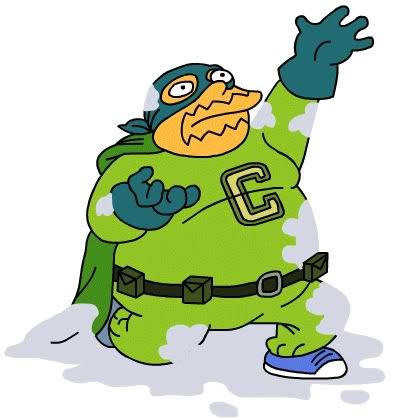 Labour: No one likes them. They've got no friends. They lost Norwich North because they badly misjudged the reaction to the expenses scandal. In an effort to appear as though they were doing something, they forced one of their most popular MPs to step down.  Many analyists hypothesised that if Ian Gibson had chosen to stand as an independent, he would have won. But, as widely predicted, Labour lost the seat they'd held since 1997 and with their vote down 26 percentage points, it was a crushing defeat. Between two unpopular wars, economic collapse, a raft of scandals and a Prime Minister with the charisma of a cardboard box, they will lose the next General Election.
Liberal Democrats: Sometimes I forget we have a third party in this country. Largely because I can never be sure, one election to the next, what it is they stand for. With the Tories and Labour battling over the centre ground, there's no room for the Lib Dems, even though they came out relatively cleanly from the expenses scandal. There are many favourable factors they should be capitalising on, but with their vote down over 2 percentage points in this election, they're clearly not doing it. That's why, in Norwich North and, I suspect, in many parts of the country, they earn their status as zeroes. Not because they're the fat ginger kid with spots and glasses who always wets himself in class. But because they're the quiet one sat in the corner who never puts his hand up.
Craig Murray: The former ambassador to Uzbekistan, who took a stand against human rights abuses and war, wanted to put an honest man in parliament. The voters thought an honest man in parliament was a laughable idea and he got 953 votes.
BNP: Nick Griffin's old party, the Nazi National Front, which spawned the illegitimate friendly-fascist sprog that is the BNP, once described Norwich as the 'last white city in England'. 941 people in Norwich North wanted to see it kept that way. The rest ignored the BNP's message of hate. Whilst the BNP has made disturbing gains in the North and in parts of London, in Nelson's county they are about as effective as a fleet of French and Spanish ships at Trafalgar. The BNP are the emos of the class. In some places they find their crowd and spread their negativity. In Norwich North they sit alone in the corner cutting themselves.
Alternative analysis from Jim Jay
Tags:
BNP
,
by-election
,
Conservatives
,
Craig Murray
,
election
,
Green Party
,
greens
,
Ian Gibson
,
Labour
,
Liberal Democrats
,
loser
,
Norwich North
,
results
,
Tories
,
UKIP
,
winner