Guest post by Ashen Rues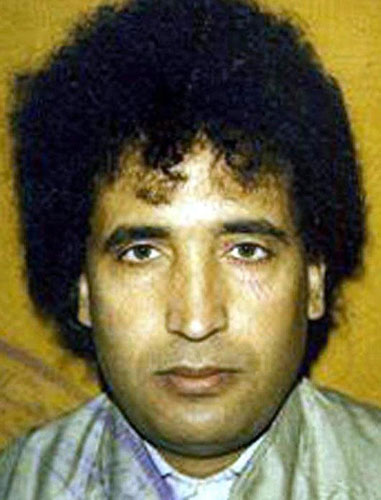 Abdelbaset al-Megrahi is not a name that trips easily off the tongue, but over the past few weeks his name has been mentioned more than any other. There is nothing better during a quiet summer than a small diplomatic row between allies and right now we have one mighty row, which will be over and done with by October, if not September. And Megrahi is at the heart of it.
Not to dwell on the actual terrible incident, but in 1988 a Pan Am jet was blown up over northern England and southern Scotland with most of the wreckage landing on the small Scottish town of Lockerbie. 270 people died. It was a terrible incident and no one can ever forget those images. But now, 21 years later, after a major trial, compensation claims and no clear indication of who actually did it, the wound has been opened up again by the release of a prisoner on compassionate grounds. This is a normal, if not frequent, happening under Scottish Law and would generally go un-noticed if it had not been for the prisoner in question. Megrahi was extradited from Libya and put on trial in 2000, sentenced to life imprisonment, with a recommendation that he should serve at least 20 years before being eligible for parole. So he has served 9. UN observers felt the trial was unfair and Megrahi appealed and was refused and further attempts to appeal were delayed by the Scottish Court of Criminal Appeal possibly in the hope that Megrahi would be dead before they had to deal with such an emotive case.
Megrahi will now die in Libya with his family, possibly in less than 3 months. The support for the decision in Scotland is based on the principals of Scottish law and Christian morality, according to Malcolm Chisholm, a former Labour minister who spoke in support of this decision in the Scottish Parliament on Monday. The Scots are now being threatened with boycotts by the USA, whilst the Scottish justice minister received a tongue lashing from the head of the FBI in a letter dripping with sentiment and emotion and reeking of hypocrisy.
The USA is criticising Scottish Law and Scottish legal decisions, suggesting that deals were done to secure Libyan oil and other trade deals. Deals may have been done; deals are done every day between nations. In the early 1980s, the USA was selling weaponry and expertise to the Iraqis for a war with Iran. Twenty years later, Iraq was enemy number 1 and Saddam Hussain had to be put on "trial" and die. This is real-politik and it often overrides any real justice or fairness. Fr the US to be bullying Scotland now is ridiculous. Scotland remains part of the UK, so where is the UK response to this bullying? Where are the voices of support from the PM or the Foreign Office? If California had released a prisoner on compassionate grounds against the wishes of Britain and this resulted in a campaign of criticism of and threats of boycotting of California, would we not now be hearing from Obama or Hillary? We need the same from the UK for Scotland. We cannot allow a legal decision (no matter what emotions is stirs up) to become a diplomatic incident between allies. Maybe the Scots don't need or want defending by Westminster in their stoical independent stance, but when it comes to bullying, the bigger friend needs to step in regardless of how brave the victim feels.
At the end of the day, a man who is dying has been released to spend the last few months of his life with his family, in a process that is totally legal and fair under Scottish law. He is connected to one of the worst cases of terrorism ever witnessed but there it is clear he is a bit player and a distraction from the wider web behind the Pan Am bombing. It was always going to upset someone, but for it to become a huge diplomatic row reeks of smoke screens, secret deals and overreaction in order to placate grieving relatives.