The front page of yesterday's Evening Standard has Boris Johnson telling people to 'beat' the tube strike by cycling to work. This is the latest in his ongoing campaign to destroy the image of this noble machine.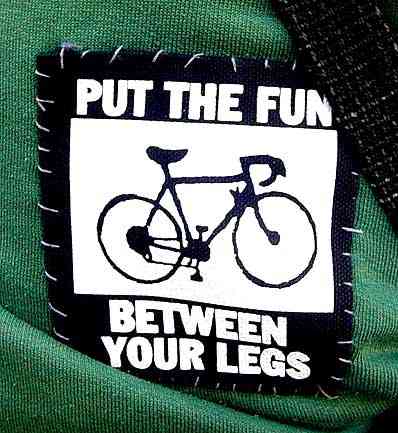 Transport for London is organising guided bike rides for commuters which I'm all for: more people on bicycles is generally a good things. But much like when your Dad starts to listen to the latest pop music, the way Boris Johnson goes on about bicycles makes me want to vom all over my spokes. Actually, it's not quite like that: it's more like when you realise that your Dad is using your favourite records to beat over the head of your friends.
Bicycles have a great history of being instruments of radicalism, a history which is gradually being erased and its methods co-opted. An example of this is the 'Sky Ride', a bastardised and corporate sponsored version of Critical Mass. Critical Mass happens on the last Friday of every month, and really is an unforgettable sight of several hundred cyclists taking over the streets for an evening, blocking traffic and generally spreading some chaos.
Of course, Boris' latest scheme is the hire bikes, again corporate sponsored to death: each one carries a big Barclays logo which makes me want to stand in the cycle lines shouting 'the thing between your legs was funded through profits from Apartheid!'
As a cyclist and an environmentalist I would like to state for the record: Bicycles are not instrument of strike busting. They are beautiful, efficient wonders of metal and potential energy, powerers of sound systems, cheap get-away vehicles and great components of a fence against a blockade. Cyclists aren't scabs!